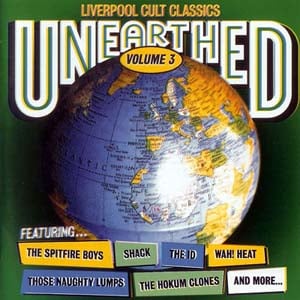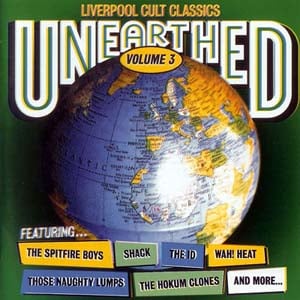 UNEARTHED - LIVERPOOL CULT CLASSICS VOL. 3 - VARIOUS ARTISTS
£7.99
Following the success of the previous volumes in the series, The Viper Label decided it was time to release the final volume in the trilogy. This is yet another 'storming collection of scouse nuggets' from the seventies to the present day.
Vol 3 begins with Liverpool's first Punk band The Spitfire Boys with a song called 'British Refugee' from 1977 featuring future Frankie Goes to Hollywood member Paul Rutherford on vocals and ends with The Hokum Clones covering a song that started it all in the mid 1950's, Leadbelly's 'Rock Island Line'.
The album also features a lost song by Shack called 'Up' thought to be destroyed in a fire in 1991, plus The ID, an early incarnation of OMD with the original version of 'Electricity', and 'Hey Disco Joe' by Wah! Heat ' live' at the last night of Erics and many more gems.
TRACKLISTING:
1. The Spitfire Boys – British Refugee
2. Shack – Up
3. The ID – Electricity
4. Wah! Heat – Hey Disco Joe
5. Pure Morning – I don't want you around
6. Some Detergents – Modern Problem
7. The 6c – Close the Book
8. Pontoon – In a couple of Weeks
9. The Kachinas – Weeping Willow
10. Divine Thunderbolt Corporation – Little Rain Falling
11. The Skinnies – Instrumental
12. Those Naughty Lumps – Iggy Pops Jacket
13. The Isrites – Keep It On
14. Dalek I – Freedom Fighters
15. The Scales – Good/10
16. The Hokum Clones – Rock Island Line
Released March 2001
PRESS:
"Merseyside's very own 'Nuggets' and should be revered as such"
Whisperin and Hollerin
"Through the 70's & 80's Liverpools precocious underground scene was bulging with personality, more so than the more reserved artists in Manchester. The fact that Viper have reached Vol 3 seems to prove the point"
Record Collector
"'Unearthed' is a wonderland of post punk lost classics"
The Big Takeover