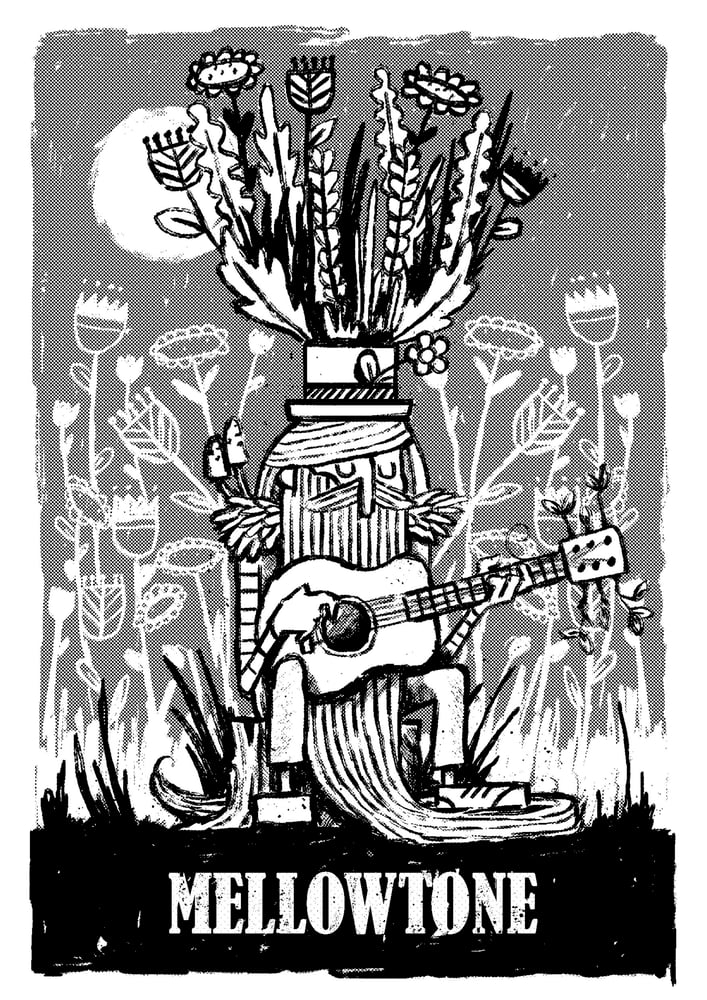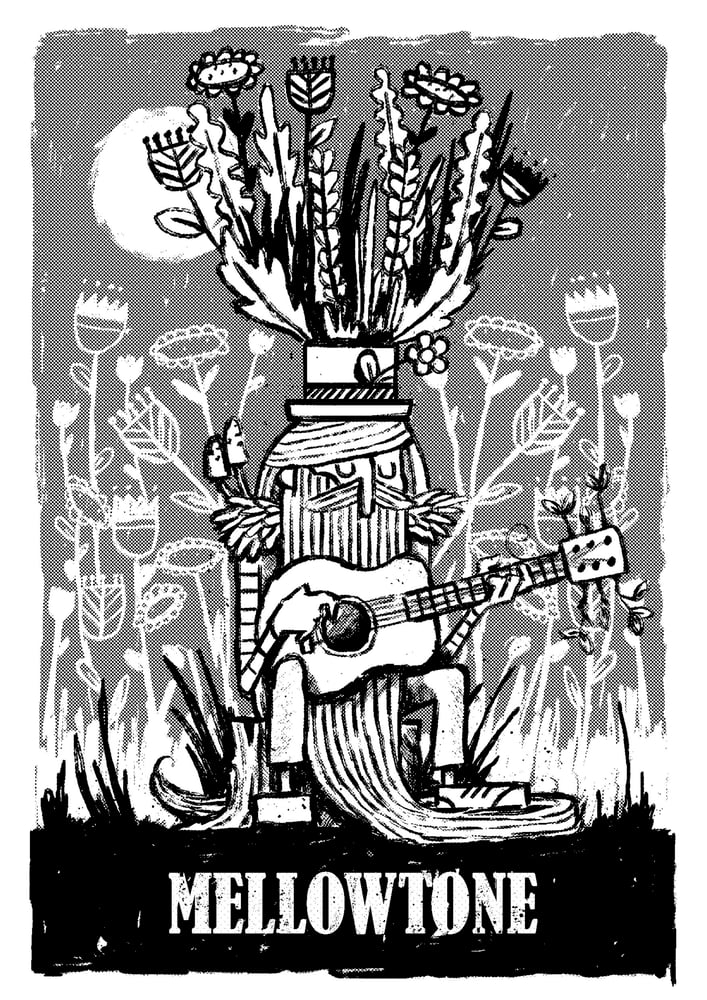 A Mellowman Grooves In A Grove For Mellowtone, by Toucan Tango. A3 screenprint
£15.00 / Sold Out
Silkscreen print on paper, A3
Edition of 15
2019, for the 'Mellowtone 15' exhibition
Originally designed and printed in an edition of 20 in 2017.
50% of proceeds donated to local foodbanks and charities.
Stamped, and hand numbered in pencil.
Hand screenprinted in Liverpool by Johanna Wilson at the Paper Moon.